Leslie Sharpe
remote and local understandings of place and being
At dawn on May 5th 2018, I streamed sounds from the Bison Loop at Elk Island National Park for Reveil2018. Elk Island sits on Treaty Six Territory and is part of the Beaver Hills Biosphere, less than an hour away from urban life and oil refineries. The soundscape was very rich with frogs, some coyotes, and local and migratory birds, some returning from their winters in the south and some passing through to further north. Many creatures make their way to the pond near the Bison Loop, since many of the lakes were still covered in ice. Just as I packed up, a large herd of bison arrived and wandered over to the exact spot I had been streaming from. Good decision to move when I did as there were several new calves and the adults would would not appreciate my sharing the pond with them.
A live stream from this and other international locations was accessible through Soundcamp's project REVEIL 24 hour Broadcast 2018, as part of International Dawn Chorus Day.
Below is a picture of the bison arriving and my simple setup - iphone used to broadcast via LocusSonus.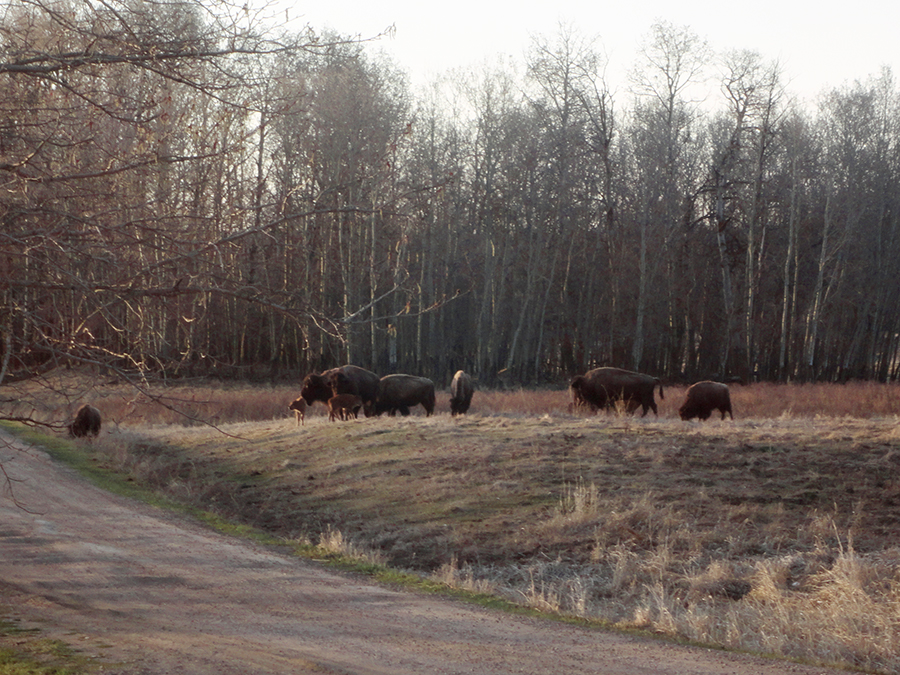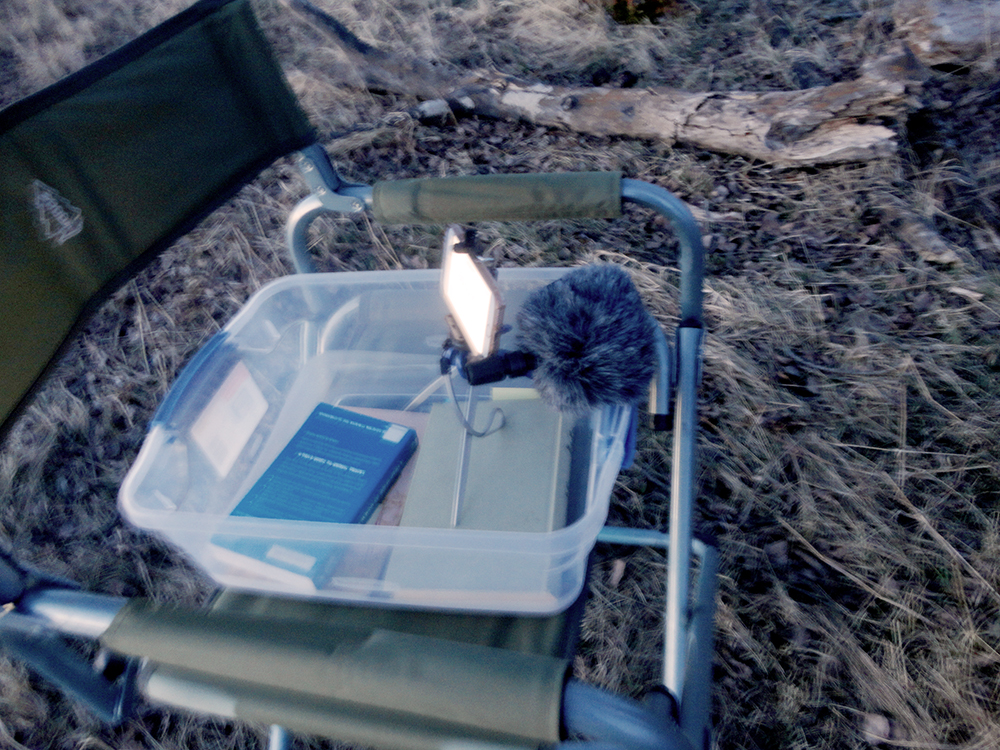 Thank you to Grant Smith and Maria Papadomanolaki from Soundcamp, LocusSonus, and my numerous sound art friends whose work inspires me.
And a big shout out to my friends on staff at Elk Island National Park, especially park superintendant Dale Kirkland.
photo City of Edmonton